3 min read
A proud subcontractor to Lockheed Martin's F-35 Joint Strike Fighter.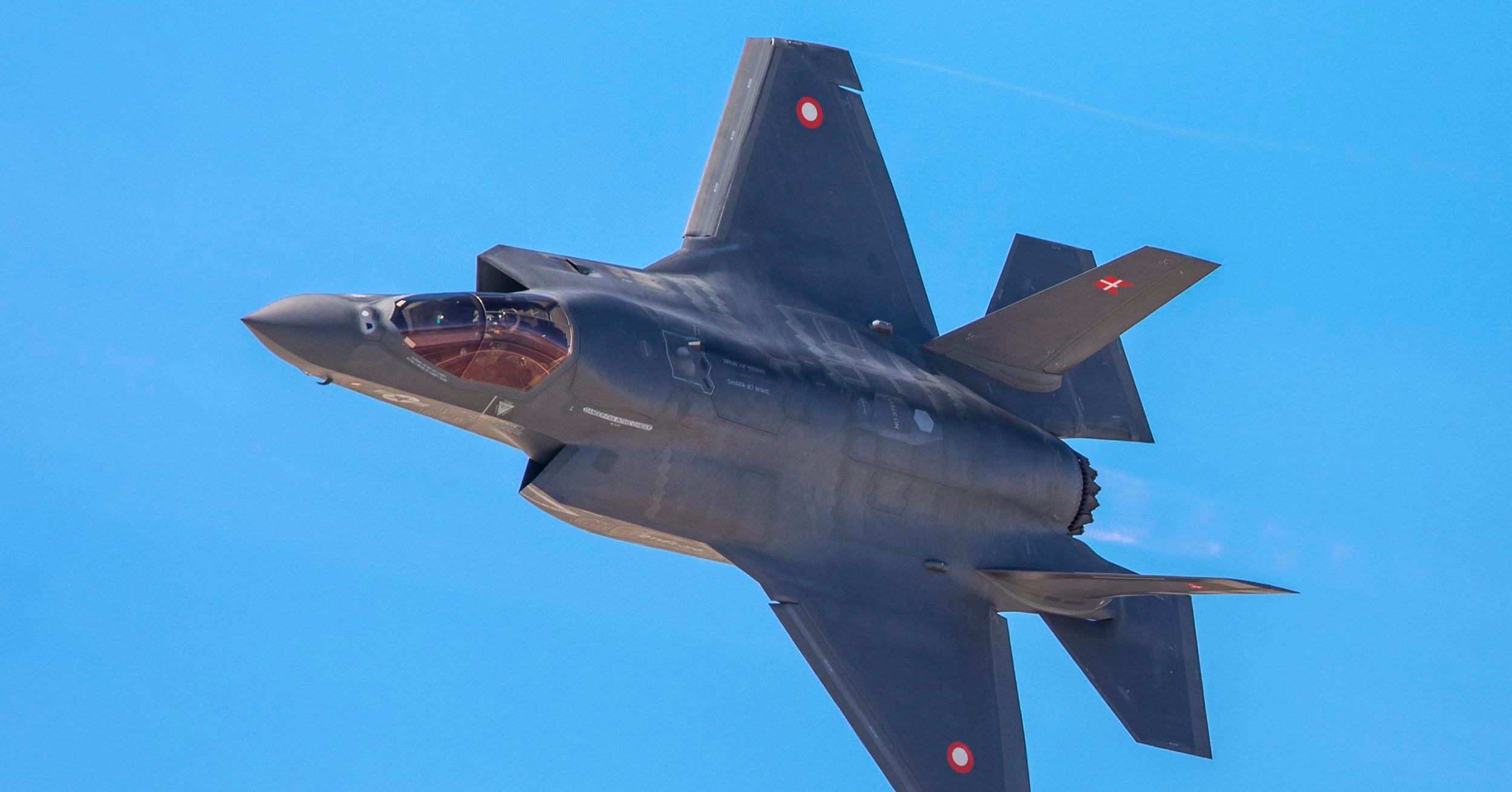 The F-35 is the largest defense investment in the history of Denmark, and the new fighter aircraft will in the coming years enhance the capabilities of the Danish Air Force. The F-35 is the world's most advanced fighter aircraft and over the next six years, the aging F-16 fighter jets will be replaced by the high-tech F-35. The first F-35 is handed over to Denmark in 2023.
From Fort Worth, USA, the home of Lockheed Martin Aeronautics, Danish history is written as the first units of Denmark's new fighter aircraft roll out of the factory – as of June 2022, 6 aircraft have been handed over. It is a machine that possesses many advanced capabilities, and for that reason it is considered the most advanced fighter aircraft the world has seen to date among military experts.
As an F-35 partner land, Denmark joined the international partnership together with Lockheed Martin, and 7 other countries, where the US company committed to involve their partners in the development and manufacturing processes, thereby creating jobs and economic growth in the respective partner countries.
Multicut is one such Danish company, that in 2015 succesfully won contracts within the partnership framework. Since 2016, Multicut has contributed to the production of up to 26 different components that are part of various structures of the F-35 airfame.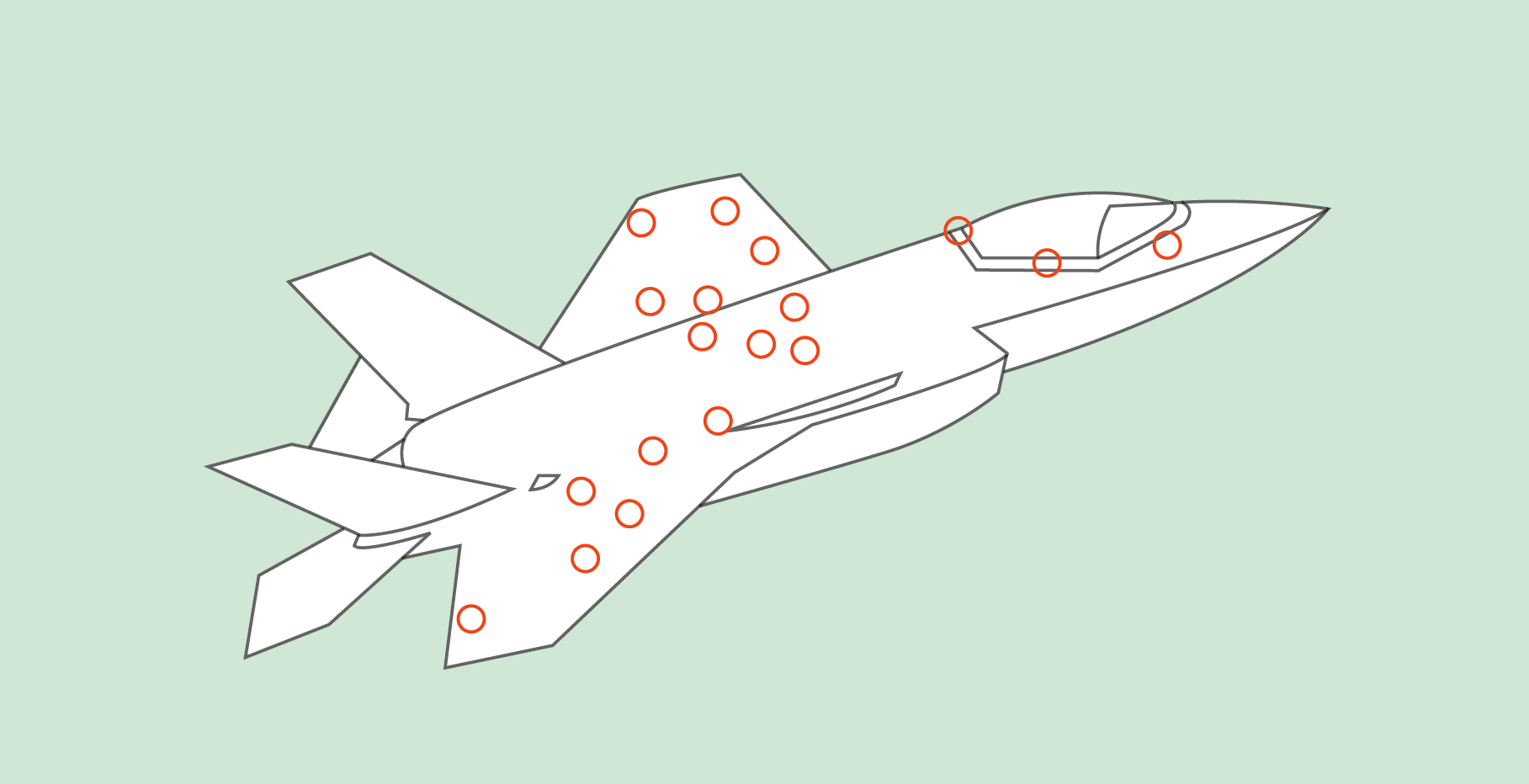 The 26 components are located in many different areas all across the fuselage if the aircraft.
Certifications and long approval process
In order to be approved for cooperation with Lockheed Martin Aeronautics, Multicut has obtained certification to the aviation industry's demanding quality standard, AS9100 - a feat that has only been accomplished by a handful of Danish companies so far. AS9100 contains all the requirements from the quality standard ISO9001, and then adds additional requirements towards quality and safety on top of that. Being AS9100-certified is a prerequisite for becoming a subcontractor to the aviation and aerospace industry. Multicut has worked for three years to become ready for the certification.
AS9100 sets a significantly higher level of requirements compared to ISO 9001, not in the least in terms of evidence, for which reason it is of utmost importance that we can document all processes to ensure a high level of safety and avoid errors in the production.
In order to uphold our contractual obligations as a subcontractor, our performance is assessed by Lockheed Martin on a monthly basis. Two parameters are evaluated: Delivery and Quality. A given subcontractor is rated on a scale from 1-5, with 5 being the highest score. At Multicut we have been rated a level 4, which is the highest achievable score in relation to our contract. This excellent score was possible because we meet our required delivery schedule repeatedly every month and enforce a strict quality control. Our production lines make use of robots and have in general a high degree of automation - so we achieve a very reliable accuracy on our manufactured items with a great confidence level, thus living up to our responsibilities in our cooperation with Lockheed Martin.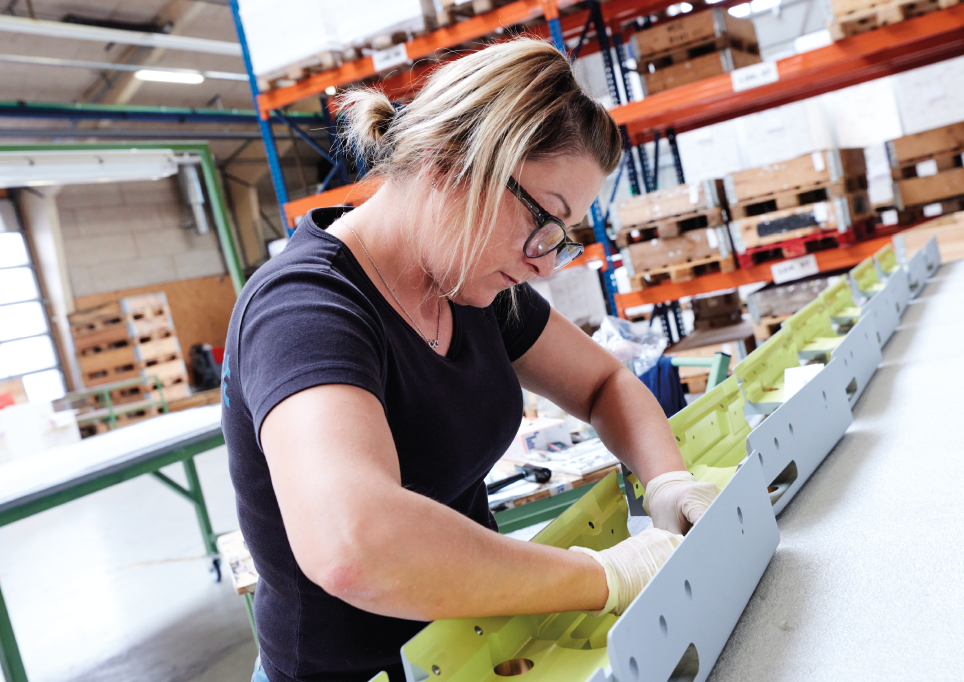 From 395 kg to 4.2 kg
For the F-35, we supply up to 47 different components. The components vary in size, from approximately 10 cm to 120 cm in length, and are primarily manufactured in aluminum. The components are in the category of brackets, fittings, covers, frames, and are primarily located within wing and fuselage structures.
The largest of the components begins its life as a 395kg solid block of aluminum, which is then milled horizontally as one piece. The process of Milling is used in order to avoid the material deficiencies that can arise during cold forming-processes, such as bending, forging, or casting.
It is a complicated process to mill entire components as one single piece. When this component is completed, only 4.2kg of the initial 395 kg aluminum block remains - and the milling process takes approximately 15 hours.
Multicuts Mazak VHP 160. The machine is different from other machines because the pallet station lies flat where the clamping takes place. The station then tilts up vertically when the workpiece is in the machine. As a result, it has better chip removal, because the chips fall away during processing.
Large-scale milled components require large-scale manufacturing machinery. The milling machine used in this example, has a capacity table size of 1.3 meters wide and 4 meters long, and is large enough for a man to stand upright and walk inside it. Additionally, it requires expertise and experience to operate this machinery to produce components that meet the customer's specifications with a margin of error equal to zero - and this is exactly how we at Multicut contribute to the safety of the new combat aircraft that will soon be found roaring through the clouds over Denmark in the coming years.
At Multicut, we are proud to contribute to Denmark's new combat aircraft in collaboration with Lockheed Martin, and to be part of the elite club of companies that have been selected as subcontractors for this remarkable project.